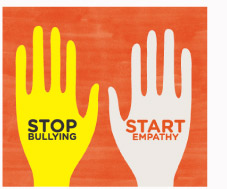 One of the organizations I'm involved in has teamed up with the makers of  BULLY, a brand-new documentary from director Lee Hirsch, to help students tackle bullying at its root.
We want to make sure that 1 million kids see the film, and have the tools they need to make a difference. Will you help?
Through The BULLY Project 1 Million Kids, educators receive free materials and training focused on preventing bullying and promoting empathy. Public school teachers interested in arranging a field trip can sign up for a free screening. They're collecting signatures from teens and teachers, so visit the site to join the movement.
This is about way more than a film. Together, we're out to equip young people with the skills they need to stand up, and to discover their own ability to make a difference in the world.
Rather than legislating our way to a solution, or demanding more police officers in classrooms, we're inviting students to share their ideas to "start empathy". We'll help you put that idea into practice, and you'll have a chance to win a free trip to Washington, DC to share your solution with fellow changemakers from across the country. Check out the stories of other world-changers under the age of 20, and submit your idea today.