https://youtu.be/zRnIRjrqAo4
I'm not a big fan of theme parks, but that changed when I had the chance to take my 12 year old niece to Harry Potter's Wizarding World. We entered a brilliantly created magical world, complete with interactive wands to practice spells.
Healing requires a similar immersion, a shift from one world to another.
When we're in our wounded parts we can be completely immersed, feeling stuck, trapped – doubting we can ever change. We give up hope.
Our inner world is magical, though sometimes we don't always use the magic for our best possible self. We can easily get immersed in elaborate love, revenge and anger fantasies. We all have a favorite genre.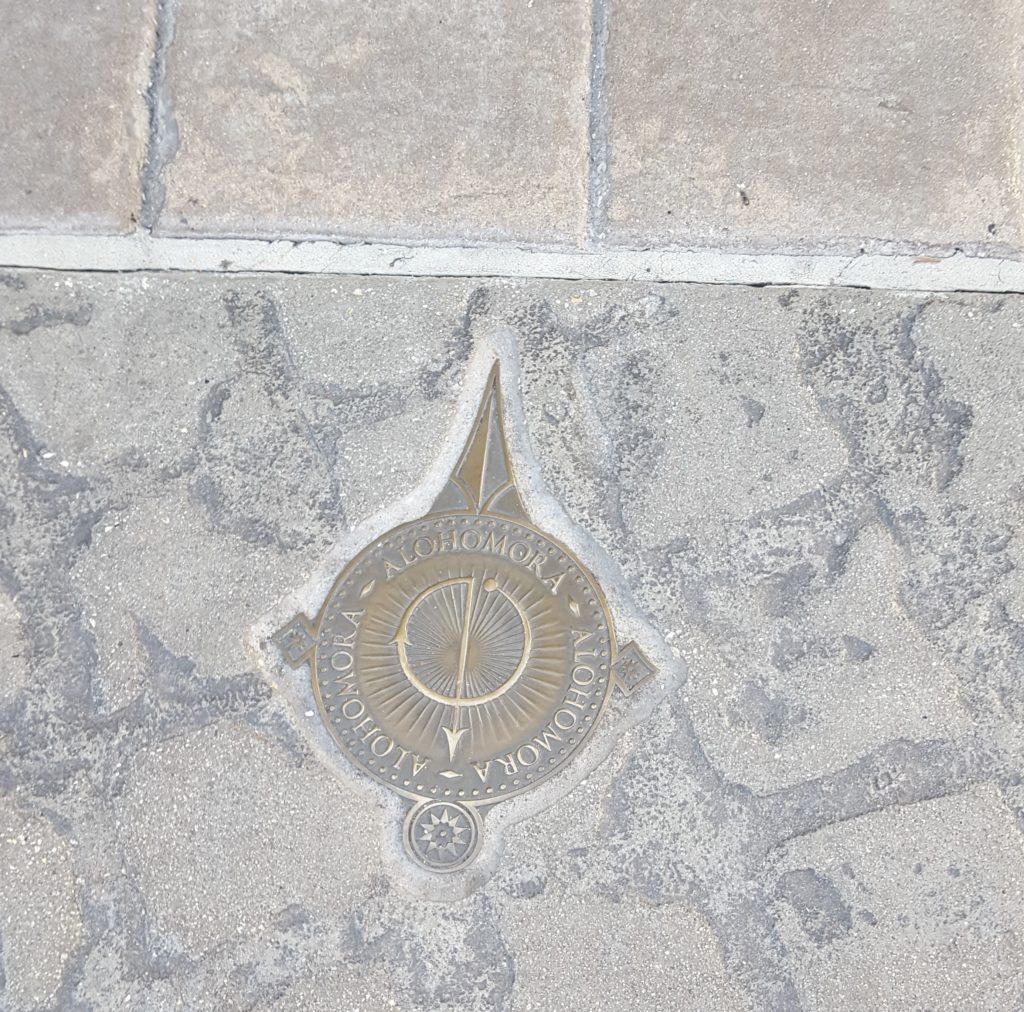 We need a little guidance, kind of like how the Wizarding World does it, with medallions embedded in paving stones indicating an interactive spell. Kids of all ages plant themselves on the medallion practicing the spell, magically changing external reality.
The interactive aspect didn't always work on the first try. Sometimes it took a number of practices for the spell to work – just like in "real life."
Hope doesn't die. Our longings don't get exterminated as much as we try.
Just like practicing spells, change takes consistent practice. Each small moment of practice can build on itself, overtime changing a large stuck point. Even in the Wizarding World the brilliant interactive component of the wands needs adjustments and practice. You might need to move closer, lift the wand differently, look for the magic interactive spot. This is true in life as well.
There's research on this. Imagination provides the ground for becoming our best possible self.
Studies show that imagining a best possible self can lead to significantly larger increases in optimism after one session and over a two week period (Meevissen, Peters, Alberts, 2011). Schussel and Miller (2013) describe how visualizing a best self supported the healing of homeless youths.
One of the main reasons attachment theory is helpful is its evolutionary basis. We are hard wired for love, connection, warmth. We wired for curiosity, to explore, to reach out, to develop. We're wired to become ourselves.
Contemplative traditions, and positive psychology, remind us to remember our true natures, the qualities of being that exist under all the vicissitudes of life. Contemplative practice provide ways to cultivate who we want to be in the world.
Our task is to pivot out of one "world" shifting into another "world" – remembering who we are underneath what was lost.
What kind of Life Spells do you practice?  How do you change your inner world?  What effect does that have on your outer world?  Take a moment and build community by sharing your experience below.  Thanks!
~sending goodness, Deirdre