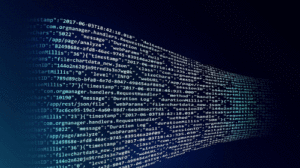 What an incredibly rich experience it's been reading everything sent in about your personal meditation experiences. Heart moving, fulfilling – even as I was reading about different kinds of suffering.
I was moved to tears.
Your stories, embedded with hope, perseverance, commitment, and compassion are why I think of healing trauma as a modern-day compassion training (or 'bodhisattva' training if you will).
The suffering of life cracks us open, opening our longing for more, to be relieved of the pain. That longing fuels the process of healing.
Perhaps that's why so many people on the spiritual path, or in meditation centers, have trauma histories, sometimes undiagnosed, and for many often ignored, hoping the meditation will quiet the pain, making it easier to get through.
In the 1990's I did a great deal of research on what happened to long term meditators in when their trauma histories came up. There is a common thread.
There's also a common thread to the healing possibility – for all of us.
Here are some highlights I found as I compiled all the feedback you have given me :
Whereas some people found various traditional sitting meditation practices helpful a great number of people didn't…instead resorting to a whole spectrum of practices that gave them similar results: moving meditations like tai chi or authentic movement, gardening, journaling, artwork/crafts, chanting, singing, drumming, kirtan, running, walking in nature, and yoga were some of the practices described
About three quarters of those who responded wrote about feeling like a failure for not fitting into traditional practices, of "how I'm supposed to do it" despite how hard they tried
At the same time nearly 90% wrote of the importance of some kind of meditation, experiencing or sensing the potential of it to support their healing
Despite everything many continue to have poor concentration balanced with way too much hypervigilance
57% mentioned how they could sit still on the outside and yet be consumed with internal agitation
on the other hand, (still counting) many said they couldn't sit still
16% spontaneously mentioned how yoga postures have helped them before meditation (which interestingly enough is exactly the original purpose of yoga asanas – preparation for meditation)
In multiple ways people spoke of their fears of their inner world — and of other people, describing a lack of trust
The uncovering process of traditional sitting meditation cracked open their internal worlds, often bringing up undigested emotional wounds which were hard to contain (despite being with excellent teachers)
The complications are there. And the longing for a path out of suffering is there, simultaneously.
It's been my mission and passion since the early 1990s to bring these paths together, so we can all heal our hearts, minds, and bodies.
As someone wrote, "I find your integration of the Western psyche with the Eastern model to be essential. Your wonderful and deep understanding helps process, contain, and open to internal experience."
Another wrote that, "Psychotherapy has been good but I've needed more. As I read what you're doing I find myself resonating and wanting to know more. I've tried meditating before but always felt like I was a failure. I couldn't do it right."
The upcoming course, Living UnTriggered, won't have a particular approach to meditation but will integrate foundational skills of meditation, common to all wisdom traditions to support you in "building" a solid, secure, self.
Having those skills makes it much easier to live in our own skin.
This is about integrating the best of all worlds, learning from the ancient wisdom traditions integrated with contemporary attachment and trauma treatment.
My interest comes from an attachment approach to meditation where we learn to be attuned to and listen deeply for each of us to access our own wisdom and guidance, letting that inner guidance lead us each to our unique unfolding.
That's the goal of the upcoming online course.
I know a bunch of you have written wanting to sign up now so you don't miss out. I'm figuring all these various pieces out – but here's what I can promise. You will be the first to know.
Because I always find I have too much I want to cram into a course (I guess that's a good thing!) but rather than overwhelm you, I thought I'd start this inquiry with a
free seminar series
. That free seminar series will be available in the middle of the month. If you're interested in that then click here and I'll keep you posted with information.
Sending goodness, always,
deirdre