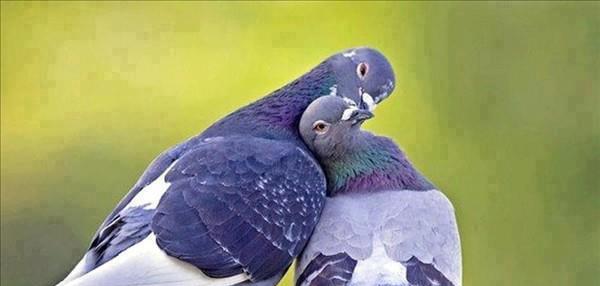 Exploring How To Alter Non-Narrative Patterns
by Remapping Our Fundamental Experience
A Healing Workshop for Health Care Professionals
May 10-11, 2013 / Watertown, MA
This workshop is sold out.  To put your name on a waiting list

click here.
There is a native, natural, organic urge we all have to connect, to be close to, to be a part of, to belong.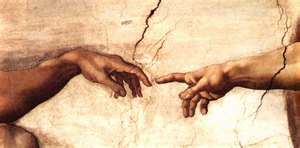 For many people this basic need can get wounded and we end up feeling that something important got broken. As a result we often want to reject this need we all have or conversely we anxiously try to grab, desperately looking outside ourselves for something to calm and soothe whatever the upset is.
Weaving attachment theory together with the principles of yoga and meditation
We'll frame the exploration of Embodied Attachment as a way of being that untangles the narrative construct with the implicit communications buried in our hearts, minds, and bodies.

Healing Trauma at the Root
Since trauma is an outgrowth of complicated developmental wounding we'll look under the attachment theory of John Bowlby and Mary Ainsworth to see how we cultivate a self-structure that's secure, safe, and consistent.
Healing the wound, creating inner security cultivates a structure in which we feel grounded and secure.
A secure base is formed when we're seen, cared about, interested in, protected, responded to with respect and care. Naturally, within that space urges arises to explore the world in small and gradually larger ways.
The Importance of Healing With Others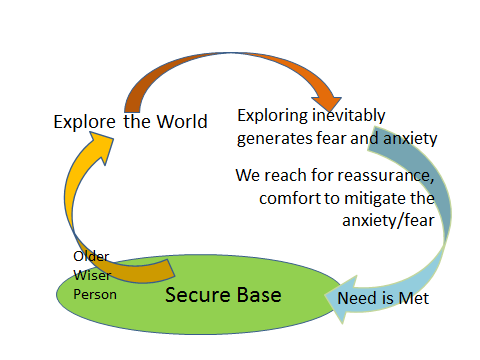 Certainly as adults, but more importantly as children, whenever we moved out into the world we encountered our own insecurity and anxieties. We need the proximity to a safe other(s) to modulate the emotional and sensorimotor functions that can feel overwhelming, especially when we were little without the capacity to understand or make sense of what was happening.
To be attached to someone means that we prefer someone over others especially when life is scary or we are in need of reassurance. The secure base, this safe other, allows us to ground ourselves and receive nourishment in order to go out and explore the world once again.
Bowlby and Ainsworth saw the ability to use attachment figures as a secure base giving a felt experience of both a safe haven and also providing the confidence necessary to explore and master our ordinary environments.  This kind of mentoring makes it possible to practice in a safe way, with others who are caring and compassionate.
This workshop is about doing just that
Being surrounded by peers who are committed to living with a heart full of compassion we'll create a safe space where we can explore and befriend the lost needs and hopes buried in the non-narrative world of the body and heart.
Together we'll create space where the prickly defenses we've erected can ease, allowing each person to relax and come out of the prickly shell that was designed to create safety. We'll cultivate a space more ideally suited to each of us where we remember our true nature and interact in a learning environment, finding a way of being that's more ideally suited to each person.
Why do this in person?
Bowlby highlighted the importance of real experience as opposed to only dealing with intra-psychic events from early relationships. With that in mind it seems important to have a healing space where we can deal directly with the ways we are in relationship – not just the beliefs we have about them.
Pulling directly from Bowlby's radical reconceptualization of neediness as a precursor of curiosity, exploration, and ultimately competence in fully being engaged in the environment we'll celebrate the fundamental needs and longings that urge us toward a more satisfying environment.
We'll use the mystical traditions and their penetrating knowledge of neediness and longing as fundamental resources for healing.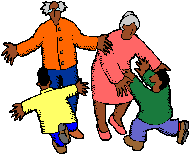 Unfortunately, most of us were not encouraged to be needy, or to cling, or to long for _______ (fill in the blank.) When we exhibited those kinds of "bad behaviors" most of us felt shamed.
Re-inventing More Satisfying Working Models
We'll explore how each person constructed a working model, a mental representation that influences the perceptual lens we continue to live our lives from.
These consolidated patterns often make it difficult to shift, yet cultivating kindness and developing attachment language every individual can clear the smut off their perceptual lens, making room for fresh experiences.
The Healing Process is an Inward Path
I.K. Taimni is my favorite commentators of Patajanli's Yoga Sutras, one of the great texts of yoga. Yoga simply means "union."  Psychologically and spiritually it's about coming home to ourselves, to become one with what is true and authentic inside ourselves.
Taimni illustrates the important function of any healing process as,
"The whole aim and process of Yoga consists of withdrawing the consciousness from without to within, for the ultimate mystery of life is hidden in the very heart or centre of our being, and can only be found there and nowhere else." (Patanjali's Sutras I (29)
Gradual Shifts
From a yogic perspective this provides practice to gradually replacing the tendency we have of running outwards to get solace moving instead to cultivating a grounded, centered connection to our own inner world.
Experiential Practices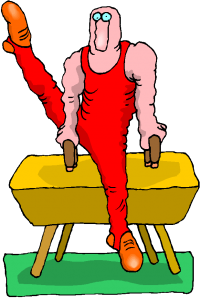 Throughout the weekend we'll use various practices drawn from the yogic traditions as well as from the mystical and Buddhist paths to energetically support the dissolving of patterns that have long gripped us.
The Enormous Benefits
Doing so will allow impurities in our perceptual lens to wash away, disharmonies to smooth out, and re-connect us to our own innate wisdom. Over time, as we learn to surrender and remember the power that comes with trusting and letting go we find there's a complete regeneration that can take place.  Along the path we encounter the patterns that have glued our lives together, stumbling on what relationship researcher John Gottman calls our "perpetual problems."
 
Embodied Attachment
This lays the groundwork so we can define for ourselves what attachment is: the felt experience of safety in the world, grounded in our bodies and hearts, secure enough to be curious.  With that we cultivate the felt experience of knowing that we have a place, and people, to belong to.  We need that for those inevitable moments of anxiety and insecurity that come when we stretch beyond our comfort zone.
Remapping Attachment Patterns
We'll cover an overview of attachment styles and the patterns that resulted from internal working models. Better yet, we'll explore how we can begin to remap those patterns, resolving and building an internal secure base and structure.
Transforming Our Relationship to the Ultimate Four Letter Words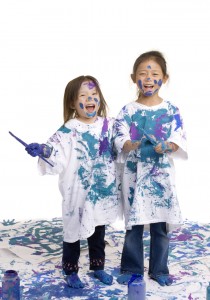 Need, Long, Want, Love. These words that carry so much charge for most of us are the essential ingredients for personal and spiritual transformation. Learning to trust their churning, powerful reverberations will propel your journey forward.
Remembering to get nourishment from within
So many of us get depleted from busy lives.  This weekend is a time to remember to receive and fill the empty body chakras that have been depleted from stress, fear, loneliness.  The mystical traditions will teach us to open and be filled.
Cultivating the Beautification Process
In one of my favorite of all time practices we'll learn to "in-corporate" — to take into our bodies, hearts, and mind the qualities of goodness that gently nudge our defenses aside, easing surrender of our control, guiding us to relax into the stream of life.
I'm thrilled to invite you to join me on this odyssey combining the important elements for healing. This weekend will be about exploring being inside your body, connected to others, while safely exploring these tender places and inviting transformation to occur.
Listen to your heart
Whenever I do something new I never quite know if it will sell out. This weekend will be a small group, mostly because of the space I'll be using so I imagine it will fill up quickly, however, I never know.  In the past I've crafted workshops that have become meaningful and have supported people's ongoing development. This one, with the interconnection of so much that is dear to me, attachment, learning to be closer to others, trust, faith, vulernabilities, well, I trust you'll listen to your heart and feel if these same things are calling to you. If they are, it would be my absolute pleasure to share this material with you and for all of us to join in the healing of each other.
The Basics
We'll meet at the Watertown Center for the Healing Arts, [in the Skyline Room], Mount Auburn Street, Watertown, MA
Friday, May 10, 2013 from 10-5:30
Saturday, May 11, 2013 from 9-4
Cost
Early registration will be $325 until April 10, 2013
Registration after April 11, 2013 will be $375
To Register
Early registration will be $325  until April 10, 2013.  To make it as easy as I could for you you have the option to split the payments into two through Paypal.  One will process right away, the next one 30 days later.  This option is only available until April 10, 2013.  Of course, you can always send me a check directly at Deirdre Fay, 661 Massachusetts Ave, Suite 14, Arlington, MA  02476.
This workshop is sold out. 
To be put on a waiting list or to learn about workshops at a different location click here.
| | |
| --- | --- |
| 1 Payment $325 | 2 Payments $162.50 each |
Registration after April 11, 2013 will be $375
CEUs are pending and will be an additional $50 each.  This payment is separate from the registration.
Cancellation Policy
Refunds minus 25%  till April 20, 2013.    No refunds after April 30, 2013 although you are welcome to use your credit (minus 25%)  toward any online course  Deirdre does in the future.  
We'll have hotel information soon with a discount at the Newton Sheraton.  Otherwise check Priceline.com or other online hotel websites for best prices in the area.
To find out more or to ask questions, email me