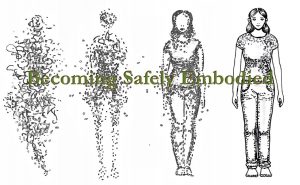 Registration ends soon!
Click here to find out more information and to register
The Becoming Safely Embodied Skills are designed to help you organize what's confusing and disorienting so you can live a more satisfying and fulfilling life.
Each one of the BSE Skills were created to help calm your body, relax your nervous system, and feel safe in your own skin.
Click on the links above or copy and paste this link into your browser:  https://deirdre-fay.mykajabi.com/p/bse-2017-info